New Dental Dean takes office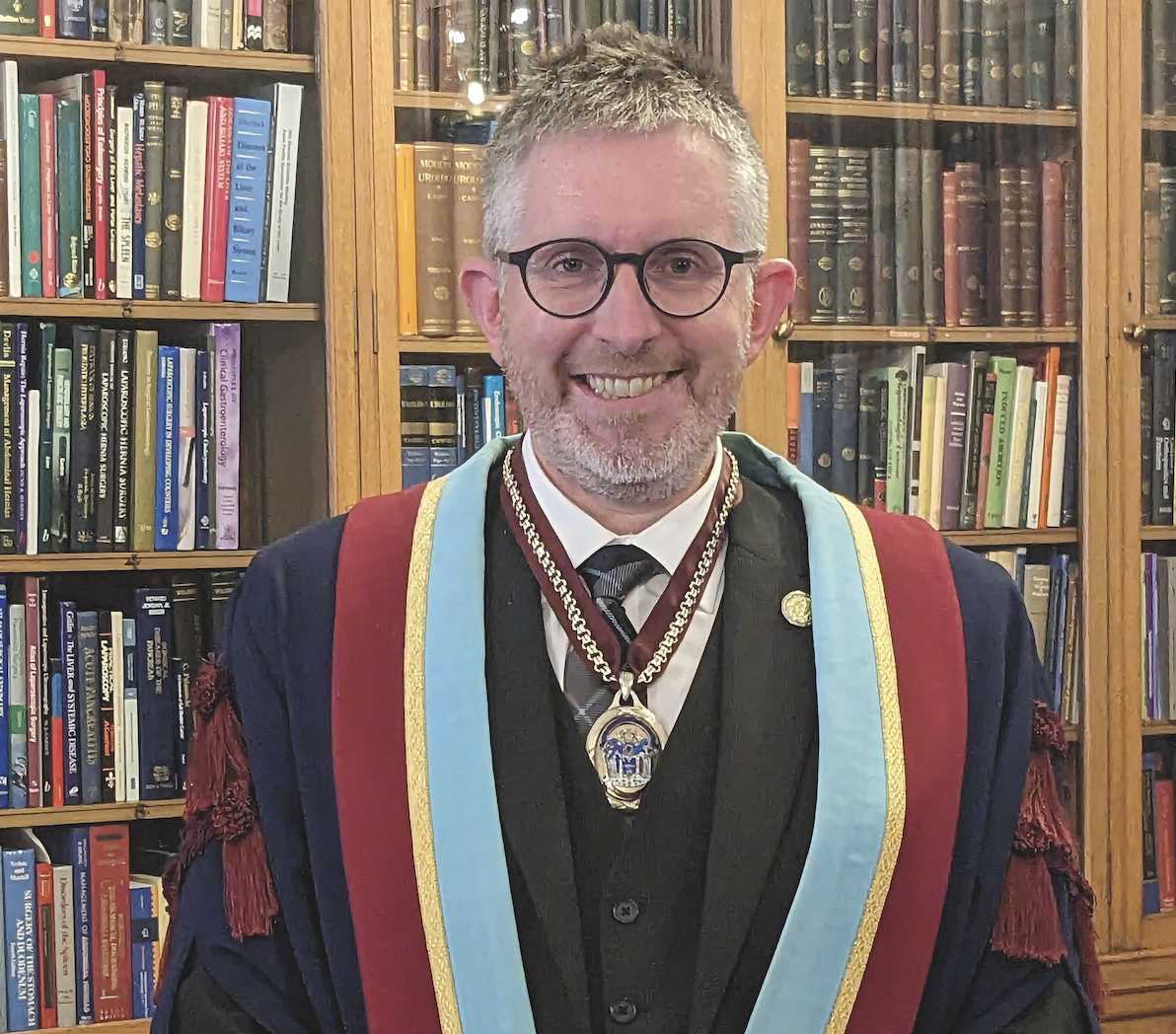 Professor Grant McIntyre has taken office as the new Dean of the Faculty of Dental Surgery at the Royal College of Surgeons of Edinburgh (RCSEd).
The role comes at an exciting time as the RCSEd's Faculty of Dental Surgery recently met all GDC Standards for Examination Providers, as laid out in the Standards for Specialty Education – a landmark seal of approval for the leading medical college.
Professor McIntyre has been on the Dental Surgery council since 2014 and served as Vice Dean of the faculty since 2020. He officially adopted his new role at the College's Dental AGM, where a traditional ceremony marked the change of Deanery, as he officially takes on the position from Professor Philip Taylor.
It is a real honour to take on this historic role and working with a truly wonderful team across our College is a privilege
The Dean is ultimately responsible for overseeing all 24 dental training programme assessments offered by the College, as well as ensuring the College remains at the forefront of dental research and education and in the promotion of oral health and access to dental care across the globe.
Professor McIntyre brings a wealth of experience to this role. Graduating from the University of Glasgow with a degree in Dentistry in 1993, Grant went on to complete his PhD in Orthodontics at the University of Dundee in 2001. He has been a prominent consultant in orthodontics for the past 20 years, with a particular focus on cleft lip and palate care and orthodontic treatment linked to the surgical correction of facial deformity in that time.
The College has been a natural home from the very start of Grant's career as one of his early trainers, John Clark, was a Dental Council member during his training and an early colleague on becoming a Consultant, Dr Sarah Manton, was a RCSEd council member, and encouraged Grant to stand for the Dental Council election in 2014.
Professor McIntyre will concentrate on three pillars of education, examination and engagement during his Deanship.
This will include reimagining and widening access to the College's specialty examinations to fit with the new dental specialty curricula which go live in 2024 – meeting the ever-evolving requirements of the profession to ensure optimal education and training – and engaging with both College Members and Fellows and the wider dental community to improve oral health and access to dental care globally.
Grant will continue to practice at a clinical level to remain up to date with the reality of his peers on the ground.
Professor McIntyre said: "It is a real honour to take on this historic role and working with a truly wonderful team across our College is a privilege.
"Over the last 10 years I have had the pleasure of being involved with the internationality of the College's operations which has helped me understand the simple but profound truth that across the world, different populations have very different needs. There is a lot of work to be done to meet the needs of dental professionals and the public whilst recognising diversity across communities.
"I'm determined to continue RCSEd's innovative ways of communicating with our various audiences to engage with as many people and different communities as possible.
"Through my work as a Consultant and in the College, I have had the pleasure of being part of major campaigns such as sustainability in healthcare, and the successful sugar tax in 2016. I relish the opportunity to be able to make things better for as many as possible both within dentistry and beyond."
To find out more about the RCSEd's Dental Faculty, visit https://www.rcsed.ac.uk/faculties/faculty-of-dental-surgery.