Education, examination and engagement
The new Dean of the Faculty of Dental Surgery RCSEd sets out his aims while in office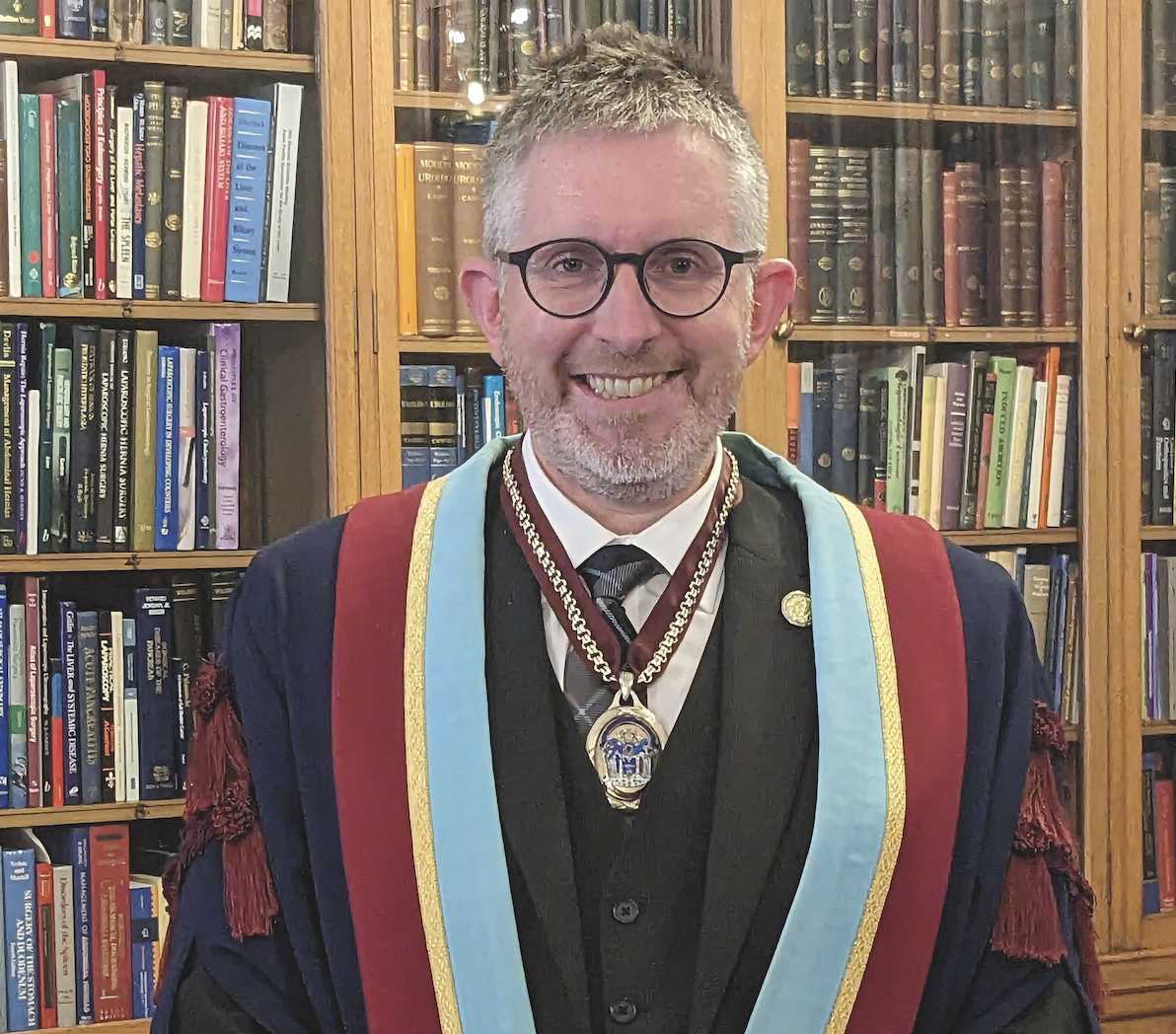 For Professor Grant McIntyre, education runs in the family. His mother was a primary school teacher and his father a college lecturer in mechanical engineering.
But they were not that keen on him following in their footsteps: "It is funny that my parents both said to me: 'The only career you shouldn't contemplate is education,' and here I am with it occupying quite a bit of my role these days."
Those words were spoken a little over 10 years ago, in an interview with Scottish Dental magazine. Professor Grant had just been honoured by the Royal College of Surgeons of Edinburgh with a Fellowship Without Examination. It was in recognition of the contribution he had made to the Faculty of Dentistry's MFDS and MOrth exams.
We want to provide the opportunity to credentialise knowledge, skills and clinical performance
Catching up with Grant recently, he recalled that interview and how, at the time, he had expressed a desire to continue contributing in any way that he could. "The College has always been part of my professional makeup," he says now, "but I didn't envisage becoming Dean!"
Grant is an NHS Consultant and Honorary Professor in Orthodontics and has just stepped down as Joint Clinical Director at Dundee Dental Hospital & Research School. Within the college, he continues to be an examiner for MFDS and MOrth and has been a Member of the Dental Council since 2014.
His clinical work involves the orthodontic management of facial deformity, TMJ-orthognathic cases and cleft lip and palate along with being an Educational Supervisor and Clinical Supervisor for a number of Core and Specialty Trainees. Grant's research work relates to evidence-based clinical care, cleft lip and palate, and imaging, with his research interests involving supervision of Masters and PhD students with more than 110 publications to date.
He took up the Deanship at the Dental AGM in September when Professor Phil Taylor demitted office. He said his year as Vice Dean had given him the opportunity to "work out in my own mind if [being Dean] was something I could do – or whether I should run for the hills!"
It was an opportunity for conversations with the college's office bearers and now Grant is undertaking one-on-ones with the Dental Council. He is also looking forward to the roll-out next year of a new suite of open access Dental Diploma examination qualifications, designed for Tier 2 General Dental Practitioners
in England and Wales and designed to recognise the achievements of GDPs in Scotland and elsewhere in the world.
The new Diplomas – available exclusively online – will be accessible to all registered dentists, with no restrictive eligibility requirements. The following sub-specialist Diplomas will be introduced:
Prosthodontics
Periodontology
Endodontics
Paediatric Dentistry
Oral Medicine
Oral Surgery
Dental Sedation
"We want to provide the opportunity to credentialise knowledge, skills and clinical performance in those areas," said Grant, "which in turn also provides reassurance for patients."
The Dean is in office for three years and the diplomas will occupy a good amount of Grant's first year. But also, during this period and over the remainder of his time in office, he intends to develop two other streams of work; a review of the 24 exams that the faculty offers practitioners in the UK and around the world and increased engagement with fellows in the UK and internationally.
"The college is active in 100 countries now and this year we'll examine more than 2,000 candidates in 20 different exam centres. So, it's no small undertaking. And in terms of engagement, clearly COVID made this very difficult. But in the last six months we've been in Egypt, Dubai, Bahrain, Sri Lanka, India
and Malaysia.
"Now we will be focusing on the UK and Ireland as well, with a roadshow that will go around all the key locations. Globally, we have almost 8,000 dental members. I'm not going to be able to meet all in the space of three years! But I'd like to be as close to meeting as many as I possibly can."
Year three for Grant is likely to be predicated by the implementation of the exams linked to the revised specialty curricula which, by then, will have been rolled out by the General Dental Council – with the first trainees sitting the revised exams in 2026. "It's going to be a busy three years, but rewarding I'm sure," he said.