Celebrating 30 years!
Profession pays tribute to Ann Craib, Scottish Dental magazine's Sales and Events Manager
According to the dictionary, a "force of nature" is someone of "exceptionally strong personality or character – full of energy, unstoppable, and unforgettable".
For those of you lucky enough to know her, and to those yet to meet her, I give you Ann Craib; the most powerful force of nature I have ever met.
Let me tell you a story.
Thirteen years ago, Ann burst into my office on her usual irrepressible wave of enthusiasm and declared: "I want to launch a dental show in Scotland!"
My dismissive retort? "No, you're not…we're magazine publishers not event organisers," I said, trying to exude chairman-like authority.
Undeterred, she convinced our managing director to let her try. "Get some sales", he said, "and I'll tell 'him' [me] he's wrong."
Conclusion? Never, ever, tell Ann Craib: "No."
Today, along with the Scottish and Ireland's Dental magazines that she is the hugely successful commercial engine room for, the show is an outstanding success; attracting hundreds of exhibitors and tens of thousands of guests over the years.
And all that is down – with the support of her colleagues – to the truly remarkable Ann, to whom I have the pleasure of paying tribute here.
It's now 30 years since Ann began the success story that is all things Scottish Dental.
Today, she continues to live and breathe the magazine and the show with the same commitment and determination that she brought to the job on day one.
No-one (other than her daughter, Erin) is more important to Ann than her customers, each one regarded like friends to be valued and supported.
Connect would not be Connect without Ann Craib and I am genuinely proud of, and immensely grateful for, everything that she achieved.
She truly is a force of nature!
Tributes from the dental community
---
"Many congratulations Ann! A fantastic achievement! All the best for another 30 years and thanks for all that you do for us!"
The teams at Scottish Dental Care and Advanced Dentistry
---
"Congratulations on your 30-year work anniversary, Ann. Thank you for your help, support and friendship over the years – here's to many more! Special kisses to Milli from Locke and Busta."
With love, Team DMG UK
---
"Many congratulations Ann as you celebrate your 30-year work anniversary! We would also like to say thank you for all your help over the years – we have thoroughly enjoyed working with you. Here's to many more years of working together!"
From the whole team at Eschmann
---
"In your 30 years of service, you have given the Scottish dental community much more than effort and hard work at the job. You have given us the lesson of loyalty and staying motivated in the long run."
The Southern Implants team
---
"30 years…how did that happen?
"30 years of chatting on the phone!!
"Sending our very best wishes to you."
Trisha and Gillian at Strictly Confidental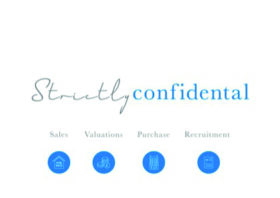 ---
"To our lovely Ann – we would like to express our genuine gratitude for your kind support of our company over the years. It has truly been invaluable, and we are so grateful for everything you have done for us. Your continued assistance has allowed us to achieve great success, and we could not have done it without you. We really value our relationship with you (because you're just fabulous) and we look forward to continuing to work with you in the future. The fact you have been doing this for 30 years (and doing it so well) says it all. Thank you for everything; your help, your professionalism and generally for being an all-round awesome person! Once again, thank you for your ongoing support. We truly appreciate it! Wishing you a happy 30th work anniversary!!"
Lisa, Ivin and the team at The Orthodontic Clinic